It all began in 1976 when 3 young boys from Copenhagen, Denmark started the band and later the same year won the first prize at the international jazz competition in Dunkerque, France. Later the same year they were joined by the late saxophone legend John Tchicai, made 2 recordings and toured Europe. Since then the original trio has crisscrossed in several bands and finally in 2017 re-emerged with trumpeter Kasper Tranberg. The old tunes mixed with brand new material keep the music fresher than ever: energetic free jazz, unique themes and close-knit interplay is still the band's trademark. 
Line-up
Simon Spang-Hanssen: saxophones and flute
Kasper Tranberg: trumpet
Peter Danstrup: bass
Ole Rømer: drums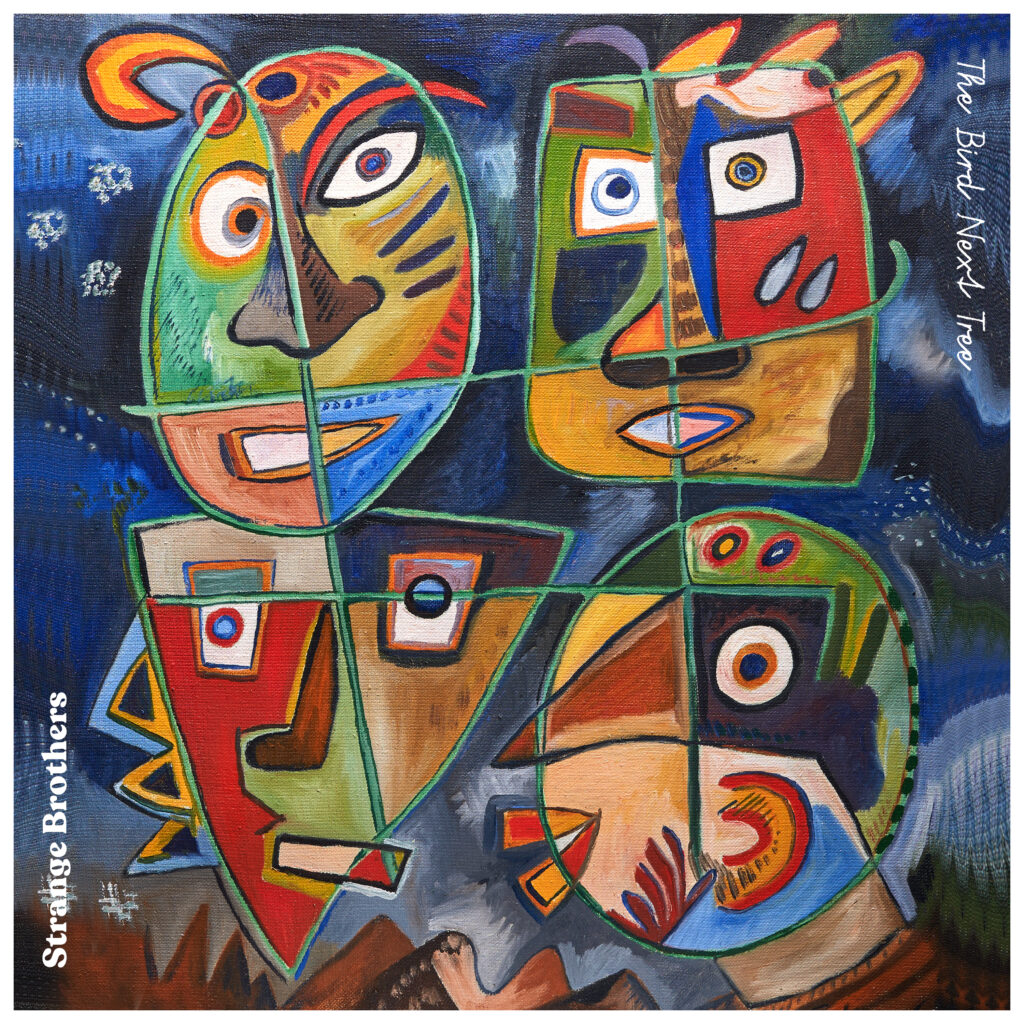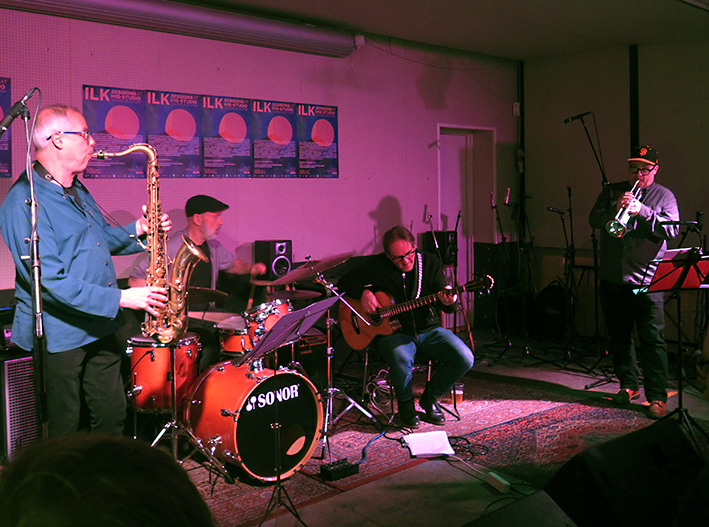 Strange Brothers at ILK Sessions, Copenhagen H15, 2020
You will find a review of the concert by Jan Granlie (in Norwegian) here.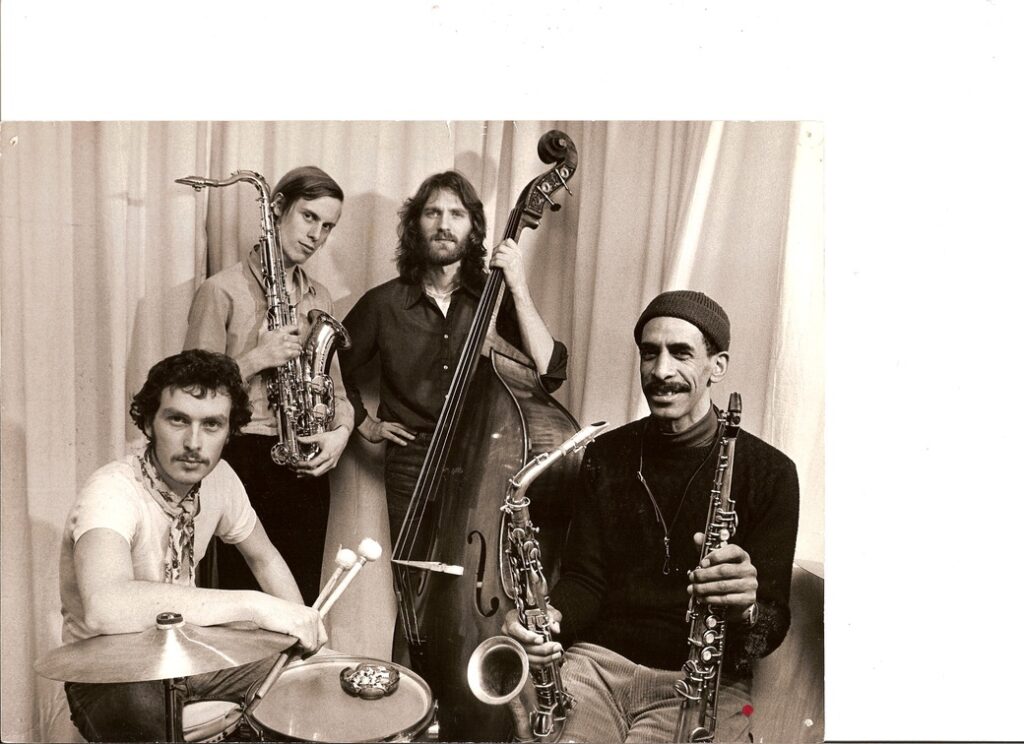 Strange Brothers with John Tchicai around 1976, photosession at Musikfabrikken Øret. Left to right: Ole Rømer, Simon Spang-Hanssen, Peter Danstrup, John Tchicai.