The 6-voice female ensemble or vocal company GLAS has recorded 12 compositions (and lyrics) of mine to be released August 2nd 2021 Landene Som Forsvandt (Nowherelands). Based on author Bjørn Berges book 'Nowherelands, an Atlas of Vanished Countries 1840-1975', I have written 12 songs as imaginary songs of freedom and uprising, as fictional anthems or hymns of praise.
This is my first collection of songs for a group of singers – and for GLAS in particular – and I have learned a lot since I started out in 2019. As a composer I have a taste for clustered voicing, odd meters and juicy stuff, and GLAS has been working hard to get the best out of my songs. They are difficult, spicy and with a touch of folk song, pygmean singing and jazz. Some of the songs are now a part of GLAS' live repertoire.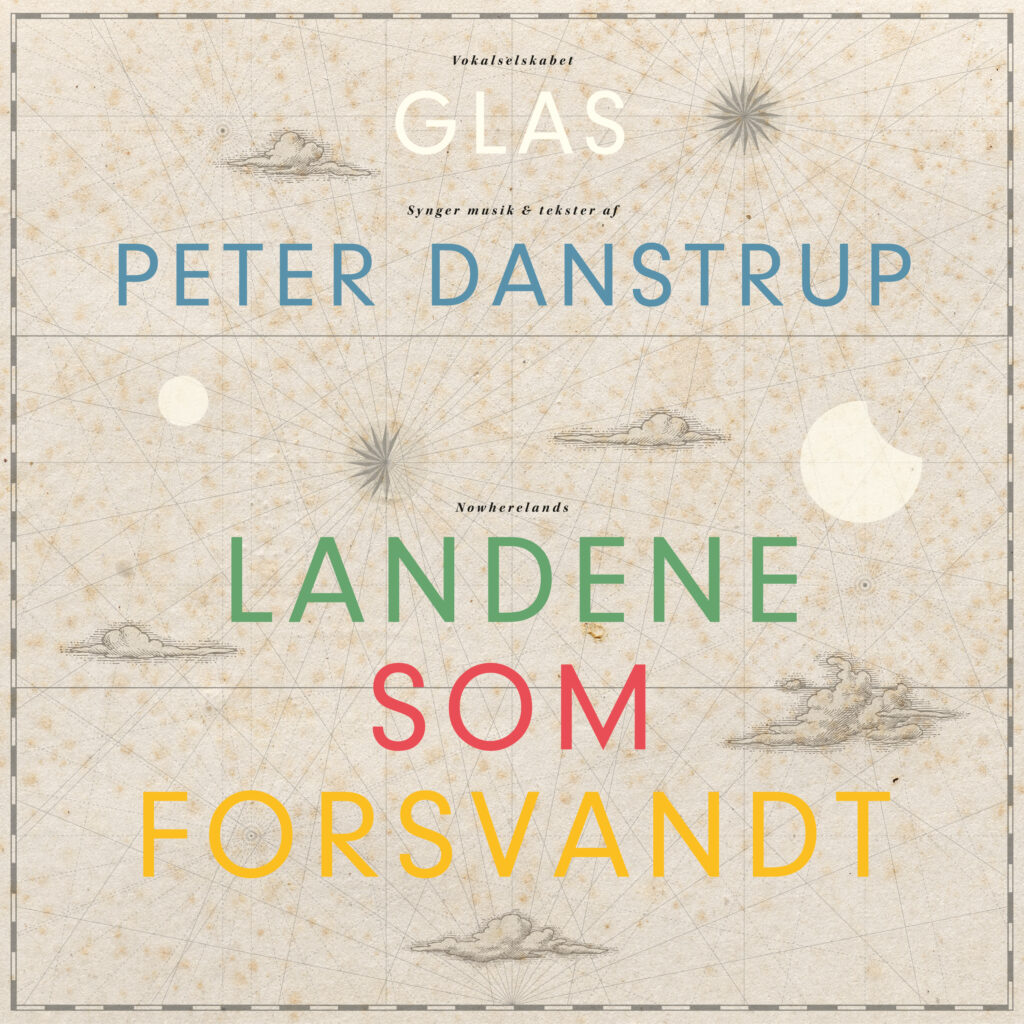 My beloved wife gave me an interesting book by the Norwegian writer (and architect) Bjørn Berge called Landene som Forsvandt (Nowherelands, an Atlas of Vanished Countries). Mr. Berge's book is about some 50 places around the world that has emerged and disappeared again – mostly because of politics, colonialism or revolutions. It could be exotic islands, kingdoms, colonies – and Berge describes each of them, briefly, but adds maps, literature, stamps (sic!) and history.
While reading the book I got inspired to pick out some of countries and make a composition to each of them. Very soon the project led to a lot of considerations and it ended up as a series of 12 songs for a 6-voiced female choir, an audio recording and adding visuals to the concerts on screens at stage.
Glas, the vocal ensemble, is based in Copenhagen and started to sing (in 2001) out of a common interest and love in Bulgarian folk music. Nowadays you will hear them still harbour folk music but also modern opera, world music and now – the song cycle of the vanished countries. The music is inspired from many sources around the world – like the stories themselves. Glas is very good at working with close voicing and some of the songs indicates this. Also extended chords and odd meters are present.
With support from Koda's Cultural Funds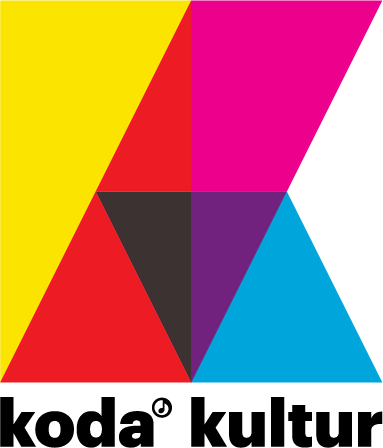 Backgrounds and reflections
Landene som Forsvandt is a book by Bjørn Berge, in English it is called Nowherelands.
First song, the title song, has a folkish touch, could be like singing in the mountains. The lyrics reads: 'beautiful, as in a dream, a new world might come. Countries that vanished yesterday lives on as new stars. Hope is inside me, let the light in.' This song I wrote to GLAS after we had discussed the need of a song like this in the cyclus: simplicity and clarity.
Heligolandet is about the islands in the North Sea, close to Denmark and Germany. They have a long history and was occupied in turn by Denmark, Germany and England. In WW2 bombed to pieces, from 1952 German. The lyrics are like an anthem, describing the colors of the islands (red, green and white), the girl's names are spelled with an 'o': Katherino, Anna Mario, and the pilots are smugglers as well. Musically I have been inspired by Brazilian rhythms and traditional call/response.
New Brunswick is a part of Canada – maybe the land the Viking explorer Leif the Lucky found around 1000. The lyrics tells the story of the native Americans being pushed out by the French and later the English. But also the dreams and hopes of those who came. The music is inspired by vocal jazz – with some 6-part harmonies here and there.
Van Diemens Land is actually sung in English. Everybody but the English knows that German or Dutch words like van and von are pronounced with an F sound, not as written. I am teasing about this by consequently saying van fan, fan van. The idea of using an Island as a prison is hopeless and cruel, yet it regularly pops up in present day's Danish politics. In this case one of the world's worst prison camps, Port Arthur, is built here; later – when sanity and empathy to some extent influenced society – they changed the name of the Island to Tasmania to wash away it's bloody past.
Min Ven Brooke translates to My Friend Brooke, the English Governor of the island of Labuan, close to Borneo. This bluesy work song-like tune is built around a very odd statement quoted in Berge's book: a cow knows more about a clean shirt than my friend Brooke knows about trade. In Danish it sounds absurd, likely in English too, and maybe it is a result of far too many gin and tonic's. Because of the use of quinine as a drug against malaria, the colonialists mixed it with tonic and gin.
Mine Sorte Blomster, meaning My Black Flowers, is influenced by a poem of the Colombian poet Julio Florez. He came from Boyaca, one of many small states that emerged after the collapse of Colombia in 1819. This passionate poem of jealousy and refusal was considered – along with other melancholic writings – offending and he was exiled.
Niter – or salpetre – is a vital part of gunpowder and you will find it in Iquique. Bolivia, Peru and Chile fought the Salpeter War 1879-84 in order to control the mines, Chile won the war and the production were handed to British companies, with John Thomas North as the leading figure and he became one of the world's richest men. The lyrics are about his total supremacy and power, the music influenced by African singing, call/response and jazz influenced harmonies.
The thirst for gold and discovering El Dorado – the city of gold – led the French to colonize the jungle of northern South America around the river Inini. The French golddigger Fanfan had a dream about a headless woman showing him the way to an enormous piece of gold, the Grande Petite. The lyrics tells us the story of Fanfan, the music is influenced by African repetitive singing, repeating the names of some of the local languages Kalina, Arawak and Wayana.
The Balkan region has always been a region of bad blood and wars. Østrumelien – Eastern Rumelia – was squeezed in between Bulgaria and Macedonia and occurred for a short time around 1877 in a complicated conflict between Russia and the leading powers of Europe. The song is about the hope for freedom in a typical fast 7/8 rhythm and tone clusters.
A small island east of Madagascar was for centuries the base of European pirates and they called it Libertatia – if the story is true… The song brings up the question of whether it is OK to steal from a thief, as the ships sailing by was stuffed with slaves, gold and money. The music follows the standards of Bulgarian singing with duos and trios and pedal tones.
Tangier in the north eastern part of Africa became an international demilitarized zone after WW2 and attracted among others a group of American writers, later known as the Beat poets, Burroughs and Ginsberg were some of the prominent members. Here they lived a wild life with drugs and created some very interesting poetry making Tangier one of the most important cities of American poetry. The music is influenced by the 60ies hippie music, and the middle part in English is a cut-up from Naked Lunch, inspired by Burroughs own writing techniques.
The final song Alting kan Forgå translates into Everything must pass: nothing stands for ever, mountains, languages and melodies disappear.
Nominated as Best vocal Jazz recording of 2021 – DMA